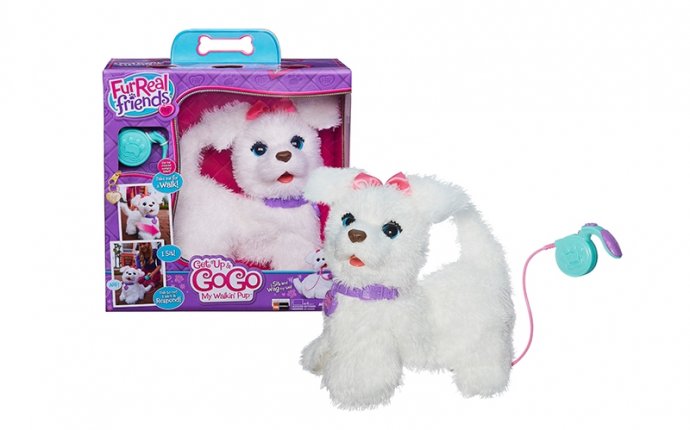 Furreal Friends Interactive Puppy Toy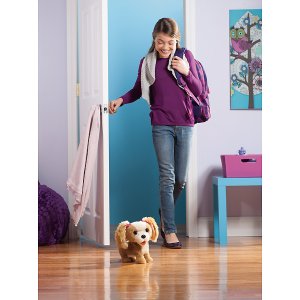 Main characteristics:
Age: 3+
Length: 28 cm
Height: 27 cm
Batteries: AA - 3st (not included)
Specialities: behaviour like a puppy, lazy, loud and happy with the master, reciprocating.
Hasbro's Interactive Shadow from the Fur Real Friends series will be your boy's real friend. Because thanks to the sensors, he always knows his master is around. The puppy's acting like a real little dog, as soon as the baby comes to him, starts jumping and climbing.
He's incredibly charming, and he's probably gonna be the baby's favorite toy. A little soft, nice to feel, and you can take him out for a walk and put him in bed.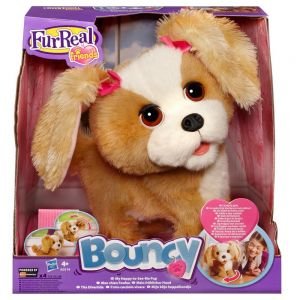 The game fits for kids from four years. But because the kit doesn't have small parts, the puppy is safe for young children. They can be played by one and several children.
Shadow from Hasbro Responding to touching, light enough to smooth it down the back, and he's ready to play with his master. He can make funny noises and have fun jumping around. It can be cleaned with a soft lip and brushed with a soft thief.