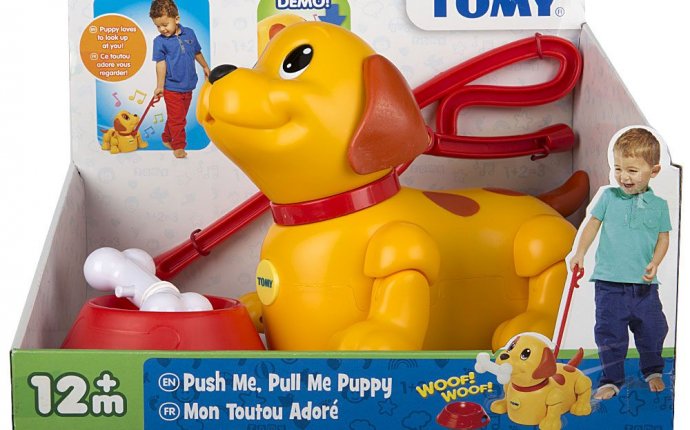 Interactive Toy Of Fun Puppy Pax
The fun puppy Pax looks like a real puppy! Pax eats and poops like a living puppy! He's so obedient and can walk on a leash! Pax makes sound when you pay attention!
A nice dog's got a soft blond blonde blonde paint and ears and tails are brown. Pax's got big eyes with blue rainbow, dark nose is gonna be a little stuck upwards, and open mouth with a mouth dryed up like that asks for taste. There's a special food in a puppy kit that loves Pax's puppy so much. By eating, the puppy makes funny noises. The tastes are made of plastic, so real dogs can't feed.
As soon as the puppy gets his favorite food, you can take him out for a walk, even if it's within your room. To this end, there's a swap of turquoise with a comfortable pen of two constituent elements and a puppy cleaning package. Keeping the collar, put your hand a little ahead so the puppy goes for a walk. Then don't forget to put him in the bathroom like a real puppy! Pull yourself together so he can sit and do his business like a real puppy!
Flexible interactive games contribute to the emotional development of the child, as well as help him develop responsibilities, attention and imagination. The touching beast will certainly be the best friend of the baby.