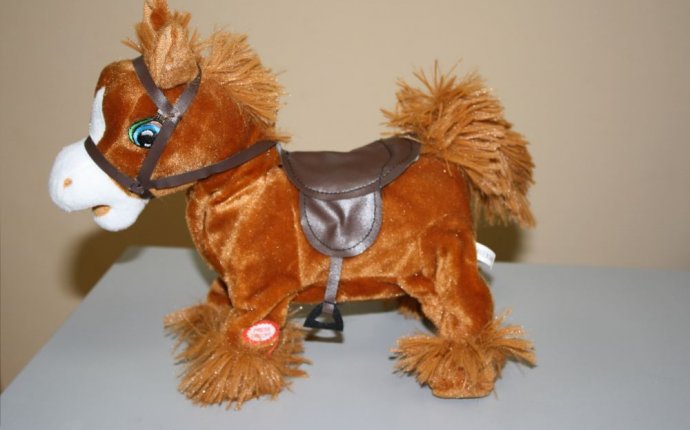 ♪ The Baby Is Born ♪
An interactive Baby Born Horse with a kid's braces of love and loyalty to an animal mama and his baby. The horse and the stallion work together as a mother and child.
Specialities:
When you press the horse's ear, she's stunning, and the stud will follow her.
The horse produces sound effects: clicks, rusts and clicks like a kiss.
If the child puts it across the horse, they kiss.
The cartridge tracking machine is operated by built-in magnets
in kit: saddle and sludge
The horse and the drawings may be applicable both together and separately. The baby's gonna come up with a lot of story games with a toy: build a horse stand, find a suitable doll rider, feed and eat.
Characteristics:
material: plush, nylon
batteries: 3 AA (in kit)
Production country: China
To buy Baby Born In a child's Internet store, you need to add this product to the basket or call us on the phones.
* The product may be slightly different from the description and images posted on the website (e.g. colours, slight changes in design or packaging, etc., which do not affect the basic consumer properties of the goods), and the basic consumer properties and other essential elements of the goods and order remain unchanged.
17 cm
38 cm
41 cm
Width width x height of package
17x 41x 38 cm
1. Delivery of house courier
Free
1 working day
2. Self-exit from the extradition point
The transit period depends on the destination chosen. Nearest: approximately one working day. Extra points in your city: 212
3. Delivery to Russia
200 shirts.
The cost of delivering one product is indicated.
The final cost of delivery in order of several items will be calculated at the order stage.