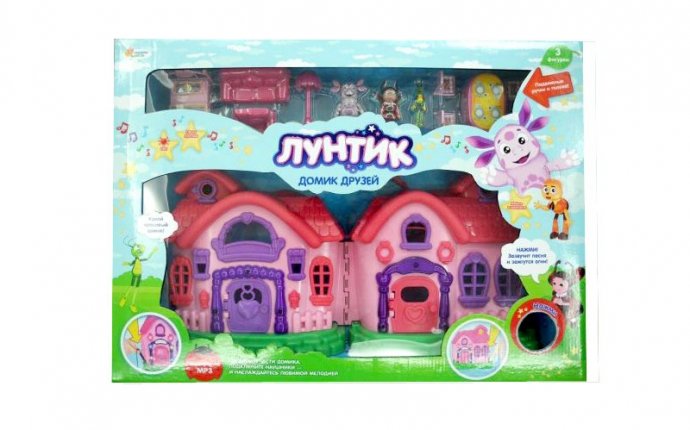 Luntik Interactive Toy 10 Functions
DARNING!The game is only sent out. "on prepayment"♪ When ordering, please select as a way to pay for "PayPal."
Printing:
Packaging: box
Box size: 27x29x16 cm
Material: textile, plastic
Toy size: 21x26x12 cm
Age: 3 years
Toy height 24 cm
The soft developing Luntik toy has 10 functions.
Sweet little Luntick will love any child!
To turn on the toy, you have to push on the left hand of Luntica.
10 functions:
1. Eat off the spoon, it's clinging. When you press the right hand, the baby will ask him to feed, you need to bring a spoon to his mouth. If you remove the spoon too soon, Luntick will say he hasn't eaten yet and ask for more.
2. Sleeping. When Luntick comes to bed, he'll sleep.
3. Snooping.
4. Luntica's stomach moves into breath during sleep.
5. He learns to count in poems. To do so, we need to press the 123 button on the toy belly.
6. He teaches courtesy: he says hello and goodbye.
7. To tell Luntic the story of Ryab's Burket, the kid has to press the right leg of the hero.