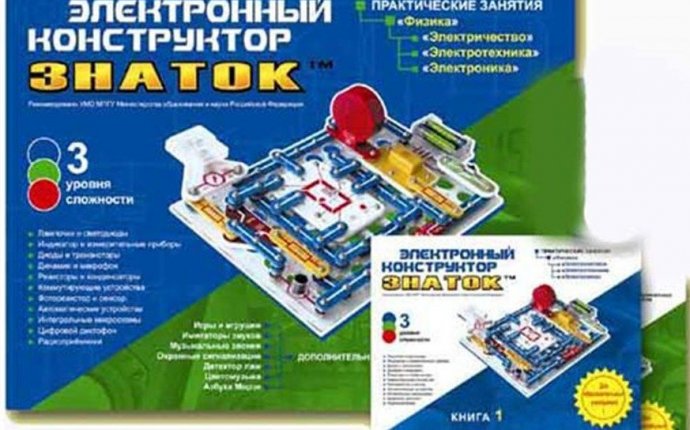 Electronic Designer 999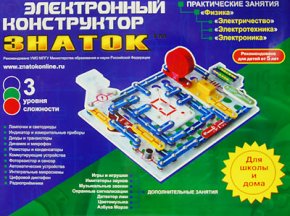 Another photo.
2,920 roubles available
The exact cost of delivery will be calculated in the basket.
Retail prices: 4,530 roubles.
Address of shops in Moscow:
- Metro Paveletskaya, Ul. Novokuznetkaya, house 32, building 3A Passage Scheme
1905 subway, Ul. Trekhgor Val, 24 Passage Scheme
For boys and girls 5 years and over
Archives: 70 006
Trade mark:
Packaging: card
Packaging size: 39.0 x 51.0 x 5.5 cm.
Weight: 1.74 kg.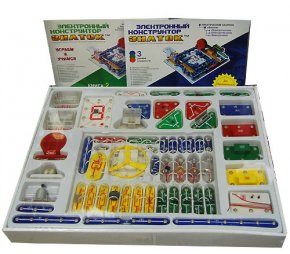 Nutritional components are required:
- Type: AA
♪ Number: 4
♪ In the kit: no.
Don't forget to buy batteries!
An electronic designer called Znitok-999 includes dozens of elements, of which even a child can make 999 electrical circuits. By combining switches, bulbs, lights, electric motors, transistors, capacitors and other elements of electronics, you and your child can easily gather AM and FM radio receivers, digital dictator, digital indictation, automatic lights, measuring schemes, musical calls, sound simulators, etc.
With an electronic designer called Znitok-999 You won't be able to explain to a school-age child or even pre-school-age child the way the radio is set, how the lighter lights are lighted and answer difficult questions in the field of electronics.
The simplicity of the connection and the clarity of the description in the Instruction to the electronic designer, Znitoc-999, will allow for the collection of schemes even for a child of five years, and the diversity of the appended elements will provide an opportunity for an even smart person in the electronics to gather something new and then translate it into reality.
Electronic designer It is important not only to build different devices according to the scheme. The designer is also the basis for various experiments and observations. By collecting existing instruments, the child starts to understand the laws of physics and to draw his own conclusions from observed phenomena. Even if you're dealing with a preschool who doesn't know physics, he'll be at the intuitive level trying to understand the laws on which electrical appliances operate.